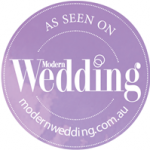 Published on ModernWedding.com.au

Dear Elvira, Nyoman and the Hari Indah team

Words cannot express how perfect you made our special day. Your professionalism, knowledge, skill and expertise were impeccable, helping bring everything together for what was our magical destination wedding celebration.

Everything, from choosing our incredible wedding venue, to knowing some of the very best vendors in the business, you coordinated our wedding perfectly to make our day so special and unique.

To us, you were not just our wedding planner, you became our mentor and friend. Your services are truly bespoke, really taking time to get to know us and to make our wedding fairytale become a reality.

Nothing was ever too much trouble, whether this be the many hundreds of emails, some 1,182 to be exact, spending many hours chatting over Skype, and the incredible amount of work put in behind the scenes liaising with vendors, getting that extra quote and providing us a fantastic variety of options to choose from.

Organizing our Bali destination wedding from Australia brought its challenges, we certainly couldn't have done it without you! Coming to realize the very limited online reviews or websites for wedding vendors and services in Bali, you helped us make to compromises, to take a leap of faith and trust in your guidance.

Your understanding and time spent creating our wedding concept helped us to balance the essential services to ensure our day went smoothly, but also not to forsake what was important to us keeping within our budget. Your experience in corporate event and wedding planning and your relentless ability to negotiate helped us secure some amazing discounts and extra's to make our day even more special.

Your passion, energy and flare ensured our day was run with precision. Your ability to calmly and swiftly manage any unexpected challenges on the day was impressive, quickly, efficiently and kindly, we could not have asked anymore of you. From beginning to end, you took meticulous care of each and every detail.

Thank you for being so patient with us, helping guide us along our journey and to truly make our magical wedding celebration the best day of our lives.

We cannot thank you, Nyoman and your team enough, we placed our complete trust in you and it certainly paid off. We will miss our email communication and skype chats but we'll never forget the incredible amount of time, passion and effort you put into our wedding.

Both Chantel and I would highly recommend you to help create and bring anyone's dream wedding concept to life.